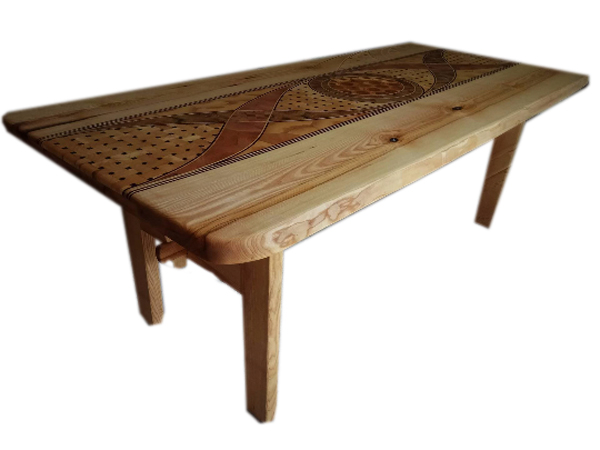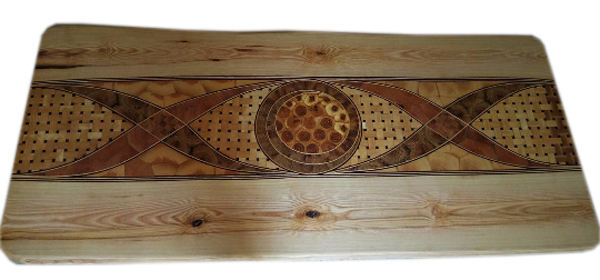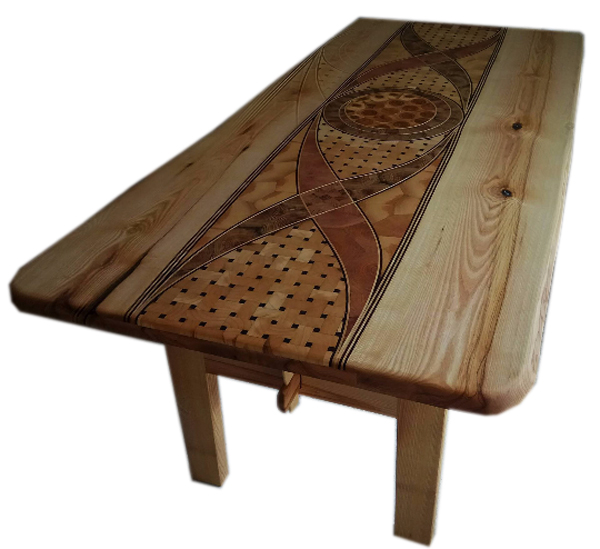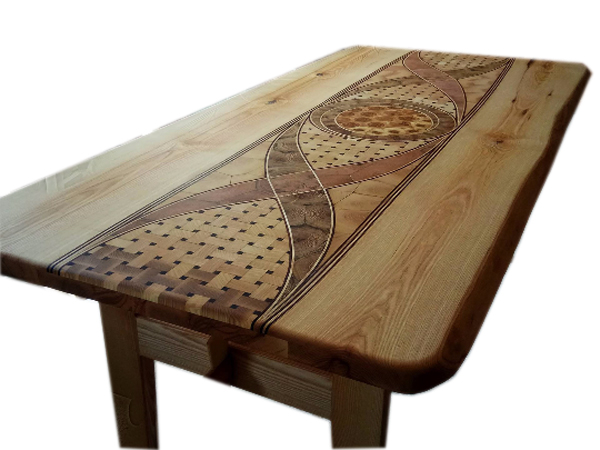 The table is unique that's why since it is made to order keep in mind…that the top you get might be just little different then the one on the picture. It will be the same style,same kind of a wood,but it might have some differences in the shape and color of the logs build into it. Dining room table with mosaic build into the top. Handmade, high quality table.
Length: 200 cm / in inches: 78.74
Width: 90 cm / in inches: 35.43
Height: 75 cm / in inches: 29.53
Thickness of the slab: 4 cm / in inches: 1.57
Materials
Base: oak wood
Top : reclaimed oak wood, mahogany, beech, acacia, walnut
Finish: natural wood oil, bee wax
Delivery
Custom order! By courier, tracking option.